The Reading Room
, 2010-12
Library, exhibitions and events, various invited artists & writers (co-curated with ︎︎︎
Dominique Hurth
).
Berlin, Germany; Birmingham, UK & other locations
The Reading Room had the aim to maintain, archive and represent products of contemporary art practices evolving within printed and published formats. It presented a curated selection of over 75 artist's publications (books, zines, magazines and newspapers) and related projects (such as fold-out posters or published audio projects). It established long-term reading rooms in Oranienstrasse and ︎︎︎
Flutgraben
artspace in Berlin, Germany, as well as ︎︎︎
Grand Union
in Birmingham, UK. There were also numerous temporary manifestations in the form of salons, talks, readings and lecture-performances, including by Stijn Verhoeff, Achim Lengerer and Karl Larsson.
Travelogue Art Zine, 2008-10

Small-press publication series, various invited artists & writers.
Berlin, Germany & online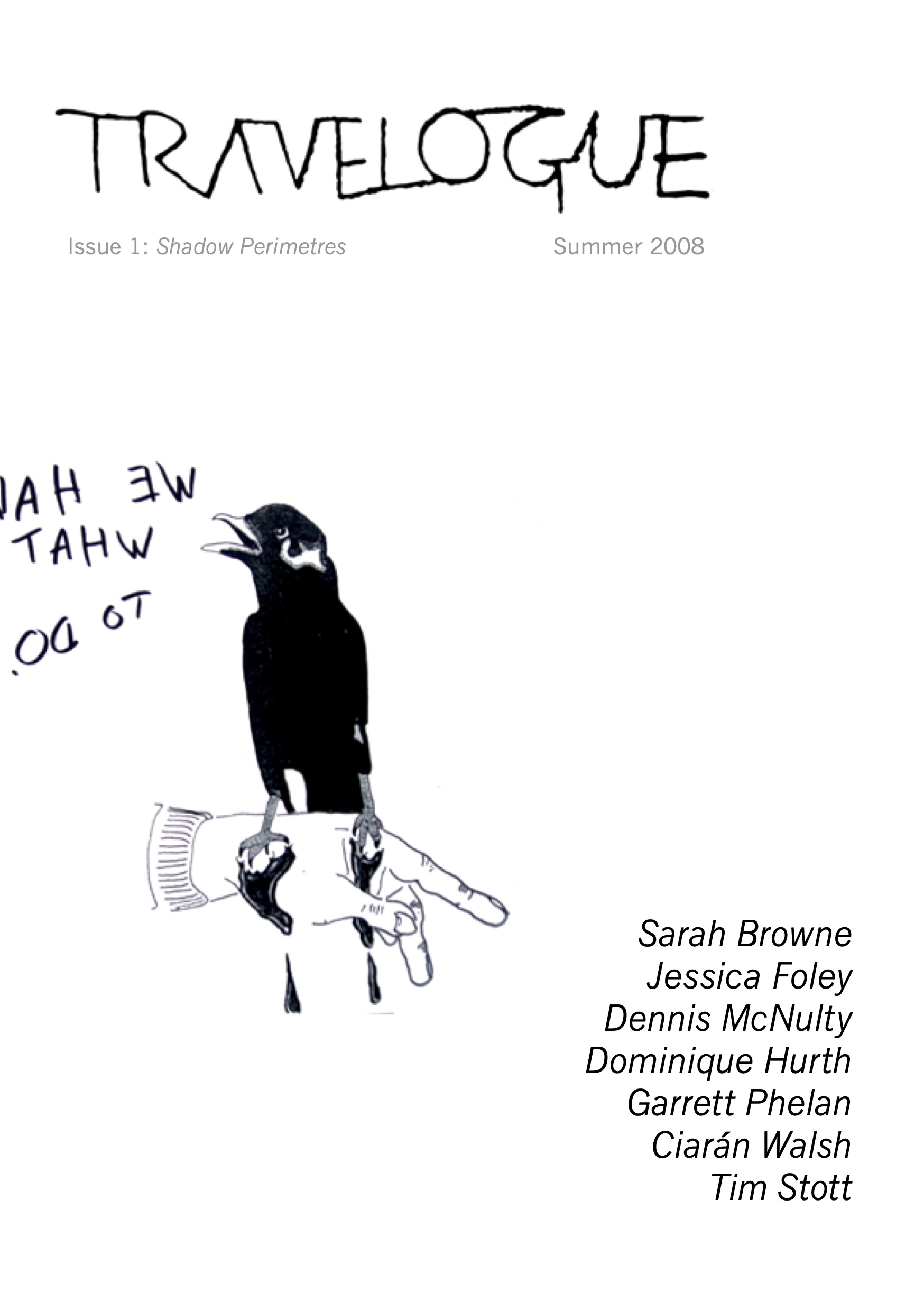 Across three issues,
Travelogue Art Zine
utilised lofi publication strategies borrowed from underground zine culture to curate printed responses and gestures to set themes from a range of invited artists and writers. The issues were published in limited black & white A5 print editions and online via PDF editions. Invited contributors included Nina Canell & Robin Watkins, Sarah Browne, Stephen Brandes, Dominique Hurth, Garrett Phelan and Dennis McNulty.
Sweet Futures, 2007

Public art commission, invited artist Sarah Browne.
Carlow, Ireland

Commissioned to curate a proejct as part of the
Visualise
programme of temporary public art, I invited artist Sarah Browne to develop a new work about economy and landscape. Sarah created the publication
Sweet Futures
as a pastische of property and holiday brochures, the aesthetics of the work masking a serious investigation into landscape-use, economy, capital and desire and linking the former sugar industry of Carlow to global contexts.
Hedge School, 2006

Public art commision, invited artist Glenn Loughran.
Leighlinbridge, Ireland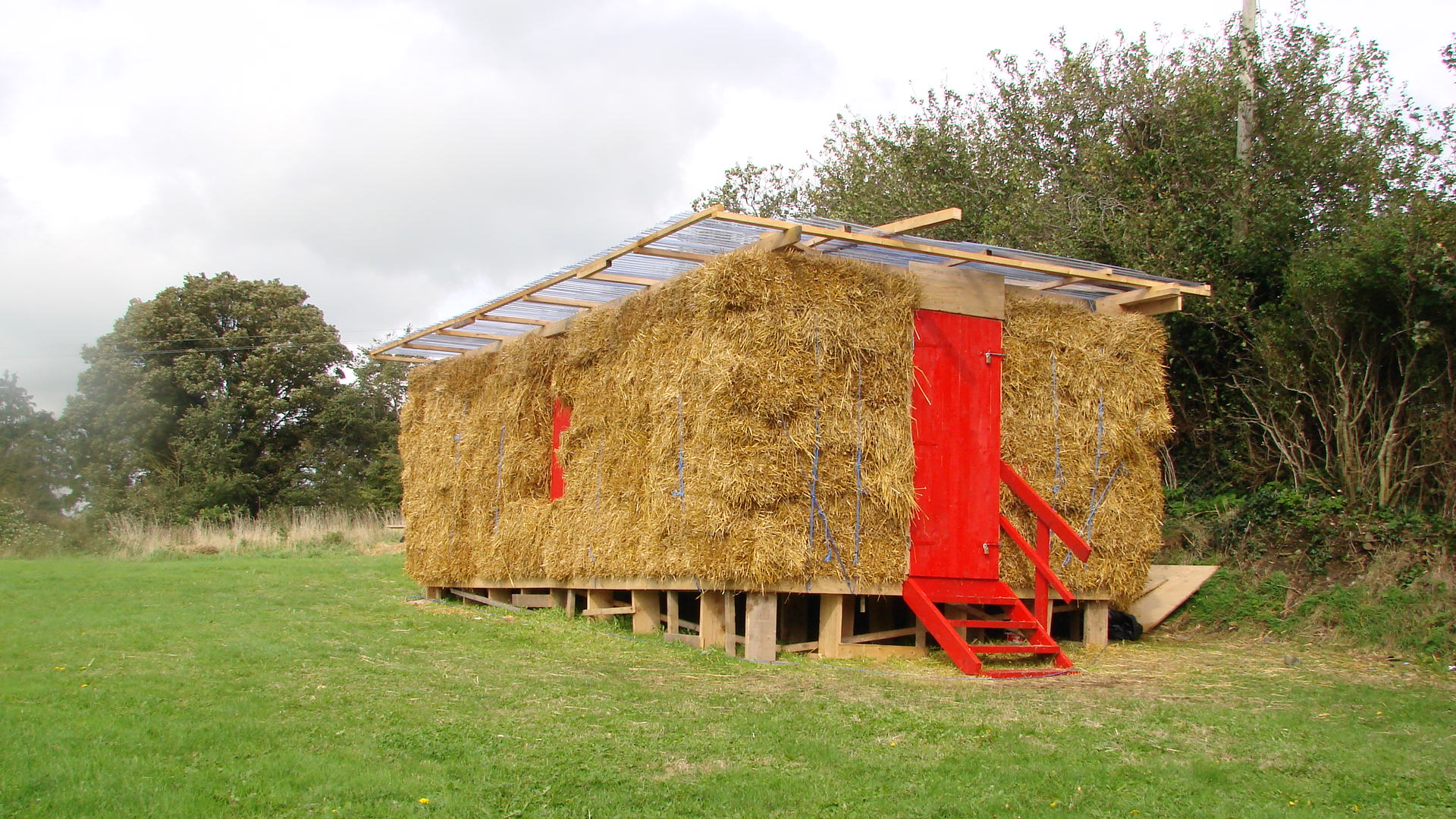 Commissioned to curate a temporary art project under the Percent-for-Art scheme, I invited artist-educator Glenn Loughrann to bring translate his urban-based practice into a rural context. Glenn devised
Hedge School 06
, constructing a temporary school house together with a rural community and delivering a socially engaged arts programme there for local youth.
Forgotten Zine Library, 2004-2007*

Zine archive, library, exhibitions & events.
Dublin, Ireland
*(project continues up to today under new stewardship)
The
Forgotten Zine Archive
in Dublin was an archive and reading space dedicated to underground publications in Ireland and elsewhere. It arose in the context of larger countercultural activities and networks I was involved in at the time, including the establishment of a cultural space which included studios, a pop-up cafe, and events. By concentrating on this paper output, the archive attempted to capture a structured overview of fluid and only partially visible underground scenes. The Irish component of the archive was loaned to artist Sarah Pierce for her ︎︎︎
representation
of Ireland at the Venice Biennale (Italy) in 2005. After 2007 a collective of librarians and zine enthusiasts took over the project.