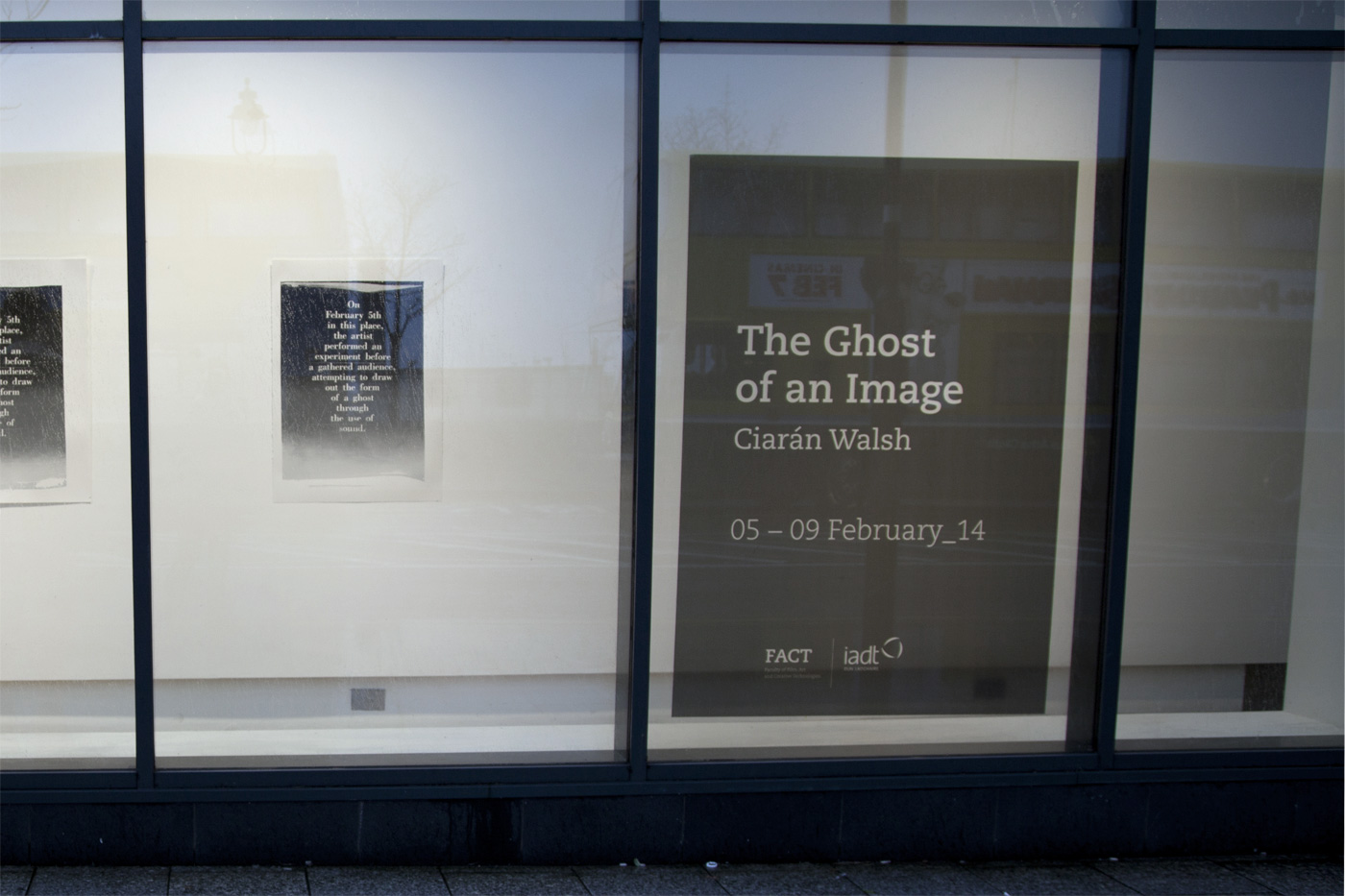 The Ghost of an Image
2014
Spoken word performance; incorporated an additional digital audio element and a series of 3 screen prints
Duration ca. 45 minutes

(Image: Drawing Room/IADT-DL)
The multi-media work centred on a reading, and considered various supernatural tropes in attempting to meditate upon death and mourning, the ontology of illusions, individual belief systems and subjectivities. The work included a collective séance experiment enabled by an audio recording of a 19.98 Hz sine wave, based upon research into the 1998 paper "The Ghost in the Machine" (Tandy/Lawrence) in the "Journal of the Society for Psychical Research". The Ghost of an Image was first performed at The Drawing Room art space, in Dun Laoghaire, Ireland. It was later performed for an internet-radio event at insitu art space, Berlin, Germany.